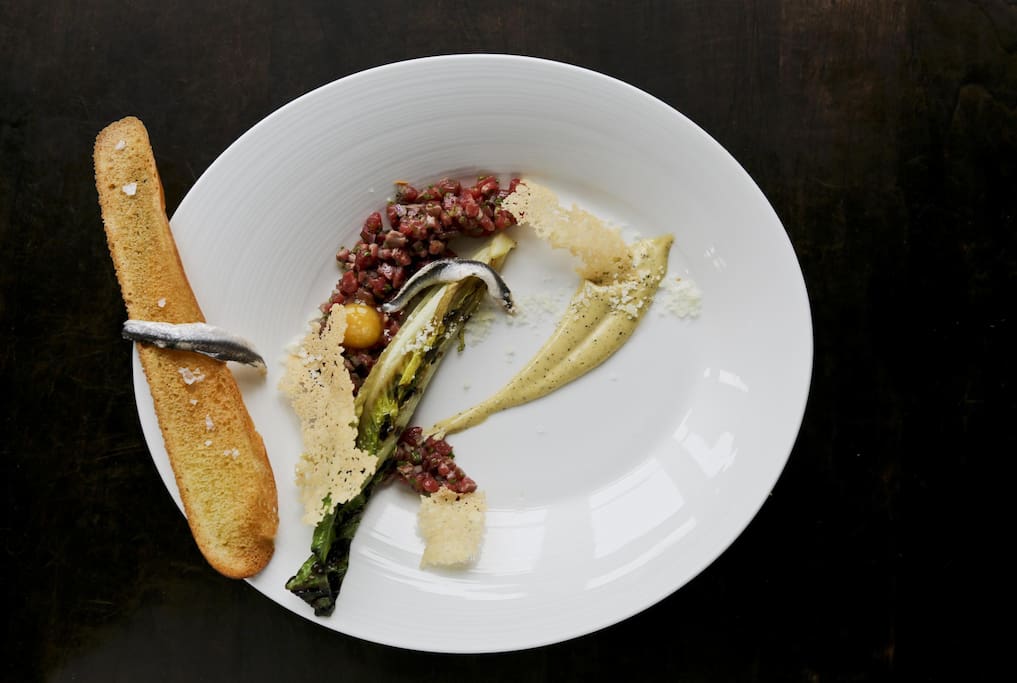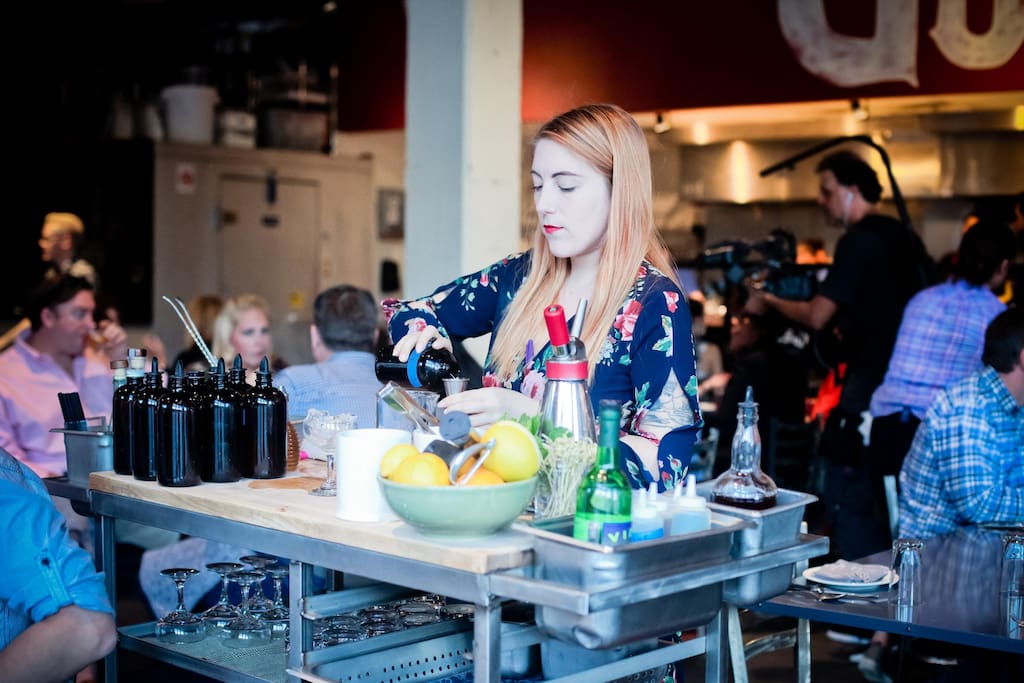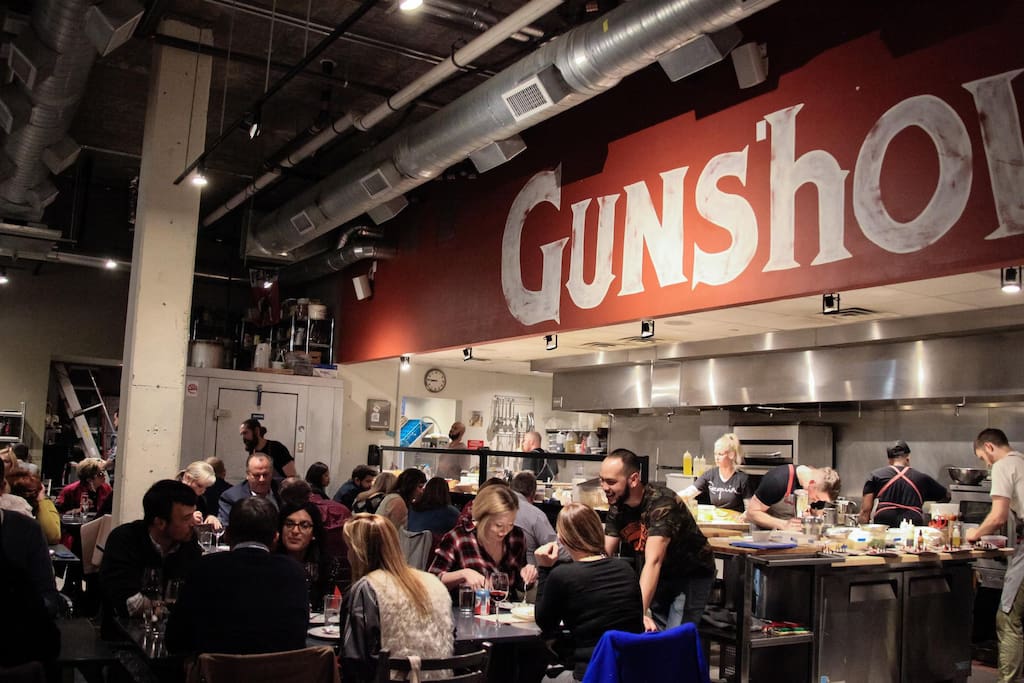 Preporučuju 53 lokalca
·
Procjenjuje se da je cijena 3 od 4
Chef Kevin Gillespie's restaurant, Gunshow, offers a bold, interactive take on the traditional dining experience. Dishes are presented on rolling carts and trays to diners at their tables where they can then choose what to order. Pricing is a la carte. Along with an innovative dining experience, the restaurant's design is also unique. With few walls and a highly visible kitchen, Gillespie and the talented team at ai3, Inc. have created a sense of transparency throughout Gunshow. The restaurant's name is a tribute to his family. Growing up, Gillespie's father worked seven days a week to provide a better life for his family. On the rare Sunday afternoon he had off, father and son would go to a gun show. Gunshow is located in the Glenwood Park neighborhood of Atlanta
Lokacija

924 Garrett Street

Atlanta, GA 30316

Broj telefona

+14043801886
Radno vrijeme (sada)

Zatvoreno · Otvara se u 6:00 PM
| | |
| --- | --- |
| Rezervacije | Da |
| Kreditne kartice | Da |
| Terasa na otvorenom | Ne |
| Bežični internet | Ne |
| Jelovnici | Večera |
| Piće | Full Bar, Cocktails |
| Ponuda restorana | No Delivery |
| Parking | Street, Public Lot |
| Restroom | Da |
| Wheelchair Accessible | Da |
famous chef. amazing concept, small plates are brought out dim sum style (each chef comes around with rounds of tapas and you'll decide if you want the small plate of food or not ) there is a menu and you can hold out for the dishes that you desire, but each one presented is so tempting you may end…
Unique restaurant where chefs bring small portions to your table and you choose whether you want one or not. In spain they are known as pintxos. Look at their webpage to know more, but you will have a hard time getting a table if you don't get a reservation, so call ahead!!
After helming Woodfire Grill, starring on Top Chef, and writing his first cookbook (which was nominated for a James Beard Award), chef Kevin Gillespie opened Gunshow in 2013. He named the spot after a Sunday tradition with his father but created an entirely unique concept for the menu, combining…
Located in our neighborhood is Celebrity chef Kevin Gillespie's innovative and unorthodox restaurant. Guests choose between over a dozen or so smallish dishes, created by chefs in the open kitchen, who then present their dishes dim-sum-style tableside. Reservations need be made a month in advance.

– rezerviraj