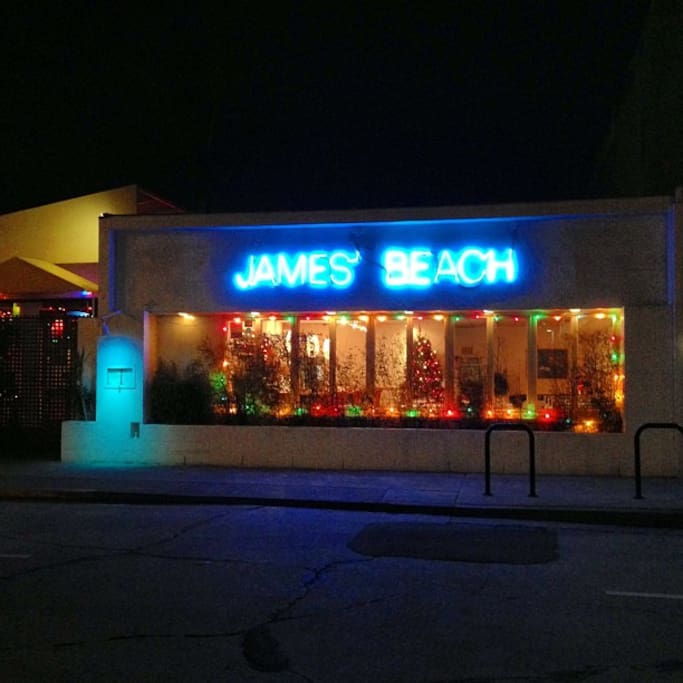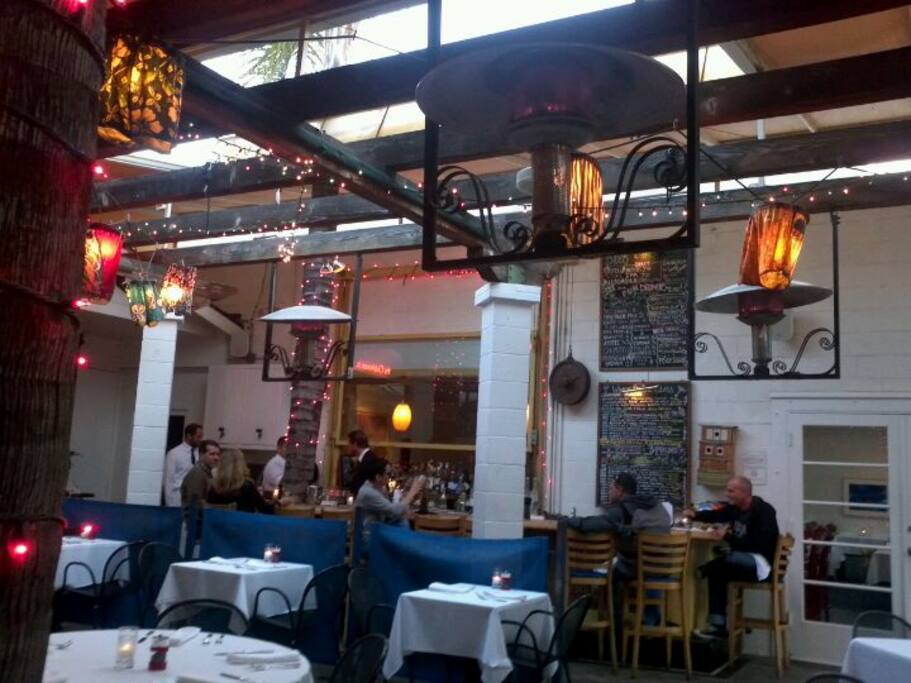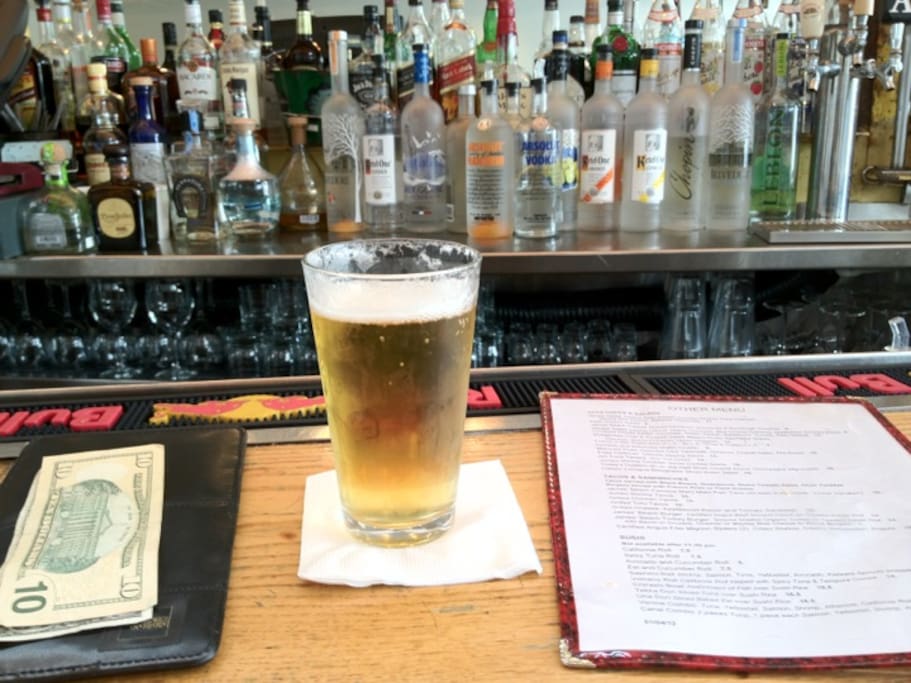 Preporučuje 137 lokalaca
·
Procjenjuje se da je cijena 2 od 4
James' Beach is a California-neighborhood-beach restaurant serving modern American comfort food and featuring an award winning wine list and full bar.
Lokacija

60 North Venice Boulevard

Los Angeles, CA 90291

Broj telefona

+1 310-823-5396
Radno vrijeme (sada)

Zatvoreno · Otvara se u 5:00 PM
Poslužuje sljedeće vrste obroka

Brunch, Ručak, Večera, Happy Hour
| | |
| --- | --- |
| Kreditne kartice | Yes (incl. Discover & Visa) |
| Terasa na otvorenom | Da |
| Bežični internet | Da |
| Jelovnici | Brunch, Ručak, Večera, Happy Hour |
| Piće | Beer, Wine, Full Bar, Cocktails |
| Ponuda restorana | No Delivery |
Quick 5 minute bike ride straight up Venice Blvd. Cool, outdoor casual beach feel along with a fine dining section. Show up dressy or in your shorts, either way, this place is great and local!
Famous Fish Tacos from the movie "I Love You, Man; generous cocktails like a spicy prickly pear margarita from the patio bar (with a palm tree growing out of it); weekend brunch on the tropical patio; a popular "5 to 7" happy hour and one of the best weekend bar scenes on the Westside.