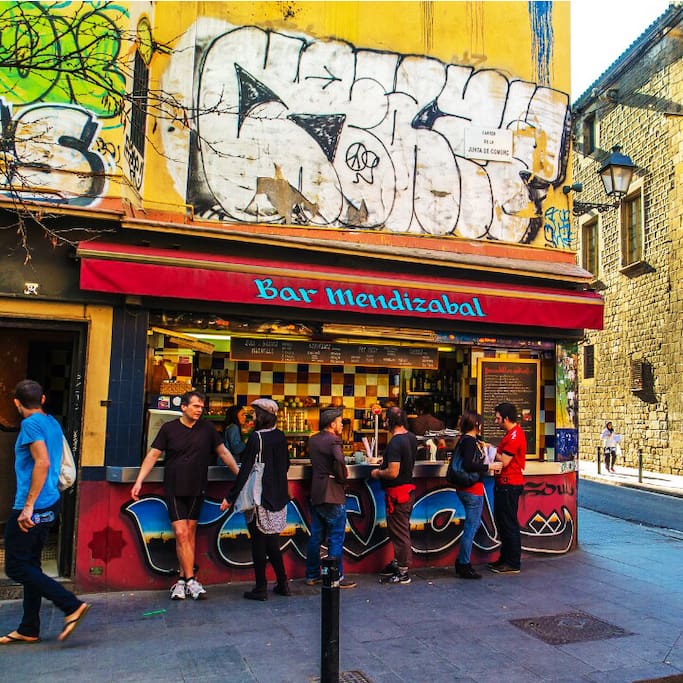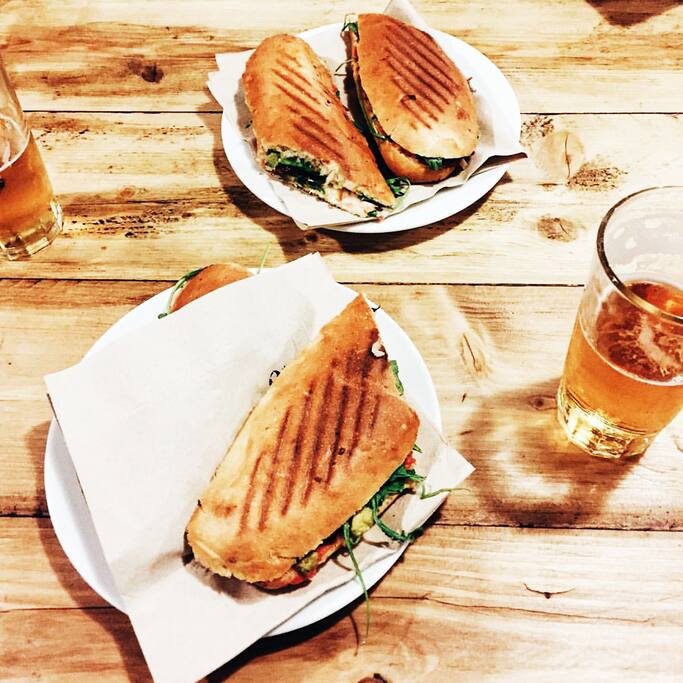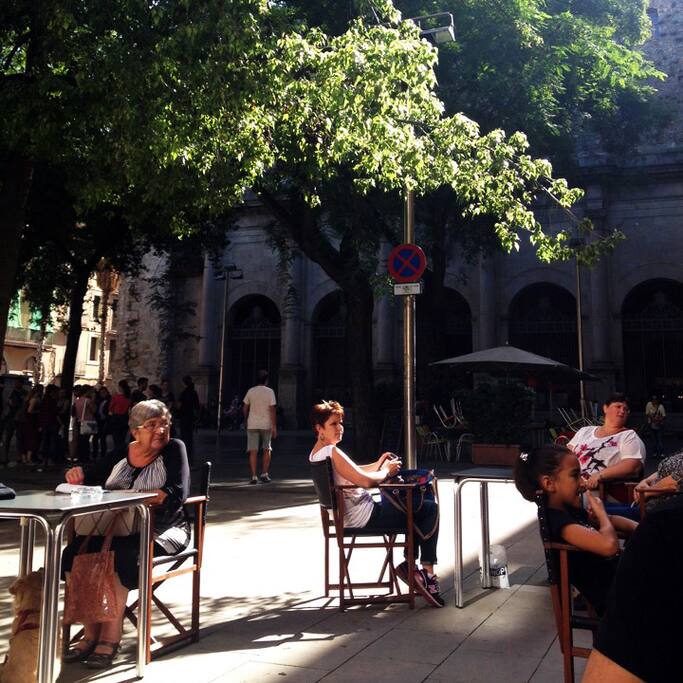 Preporučuje 15 lokalaca
·
Zbog čega to mjesto preporučuju lokalci
This iconic bar has stood watch over a busy street corner in El Raval for about 100 years. Patrons come to lean against the sidewalk counter and eat pan con tomate y jamón and sip cafe con leche. However, it was the rebirth of Mendizábal as a modern sandwich bar in 2005 that put it on the map. The sandwich menu changes periodically, but some of my all-time favorites include the slow-cooked lamb with arugula and fig relish and the tuna tataki with guacamole and soy.
Personal favourite as I love the exterior bar, you can have a drink in the street as the bar is looking towards the street. They also have good sandwiches and nice terraces.
Bar Mendizabal is a meeting point for the people that loves Raval-lifestyle. Super typical bar from Barcelona, great for breakfast and delicious cocktails at the evening. Super fiendly stuff and prices quite reasonable considering it is really near to Las Ramblas
Get a fresh juice in the morning or a gin&tonic in the evening. Nice sandwiches, too.
Excellent terrace for get the breakfast or take a drink seeing the Raval hearting.