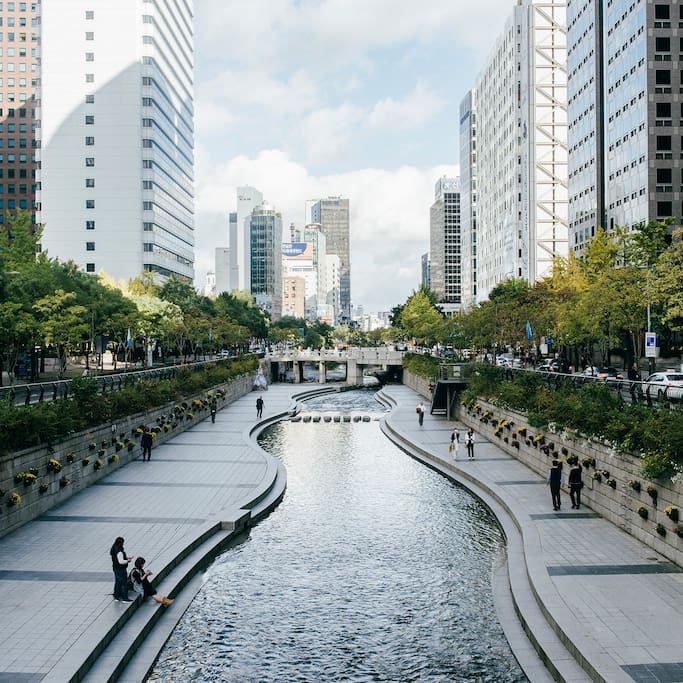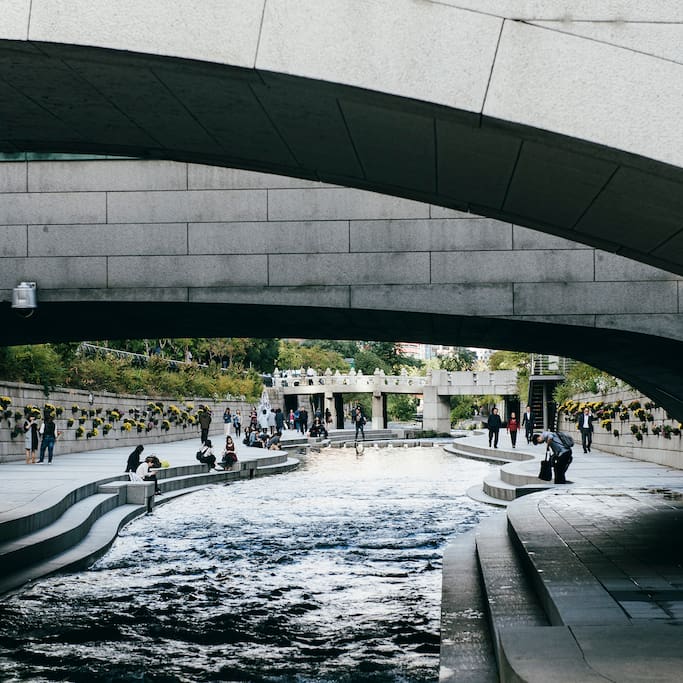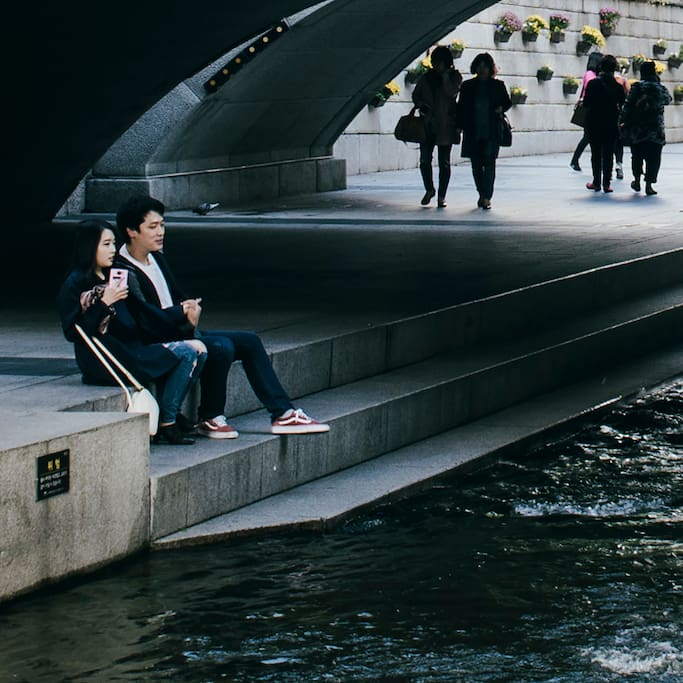 Preporučuje 15 lokalaca
·
Zbog čega to mjesto preporučuju lokalci
Cheonggye Stream is a 40 km-long outdoor public space that leads to the Hangang River in downtown Seoul. For a special trip through the city, run from City Hall to 63 Building in Yeouido—it's a trip that can't be done by bus or subway. The start of the course is crowded, but it becomes more spacious the further you go. There are water fountains along the entire length of the run, which is flat, smooth and good for beginners.
Lokacija

Cheonggyecheon-ro, Seoul 130-110

Broj telefona

+82 2-2290-7111
Cheonggyecheon Stream is an 8.4 kilometer (5.2 mile) waterway and public space that runs from west to east through the heart of downtown Seoul. During the Joseon Dynasty, the stream was known as Gaecheon, meaning open stream.
Cheonggyecheon is an 8.4 km (5.2 mi) creek flowing west to east through downtown Seoul, and then meeting Jungnangcheon, which connects to the Han River In the middle of the city, You could have the oasis with fishes and birds surrounding with lots of tree
Cheonggyecheon is a 10.9 km stream long, modern public recreation space in downtown Seoul. After opening in 2005, has become popular among city residents and tourists.